Process Filtration
PNI provides technology backed filtration solutions for your process fluids viz. water , oil, paint, air and others. We are backed by Industrial Filtration arm of Pentair – a $ 3.5 Billion US multinational with patented filtration medias. Whether you are from an automobile manufacturing company , paint manufacturing , oil refinery, petrochemical plant , electronics , pharma or general engineering industry we have products to suit your filtration needs.
Filter Elements / Cartridges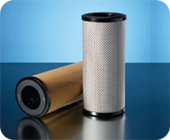 Filter elements / Cartridges with patented medias of Pentair we have all kinds of filter elements including depth filters , pleated filters , special media impregnated filters, steel filters. The sizes and micron ratings match and replace any of the competing company products. We have micron ratings from 0.1 micron onwards till 200 microns and diameter and sizes vary from 2.5" dia 10" length onwards till 6.5" diameter and 60" lengths. Please do let us know your typical application and we should be able to suggest you our equivalent filters / solutions.
We have liquid filter bags available for all common liquid bag housings. Micron ratings from 1 to 1500 microns depending on media. Pleated filter bags with ultrasonic construction with high capacity and surface area. Available media for bags are Nylon Mesh, Felt Polyester, Felt Polypropylene, Monofilament Polypropylene, multifilament mesh etc.
We have wide range of filter housings available in all grades of steel. We as well have plastic housings in various sizes and openings suitable for all kinds of flow and pressure requirements.The material options available are suitable for Electronics , Pharmaceutical, Food and beverage, Refinery , Automobile , power plant needs.