Water & Waste Water Engineering
Industrial Water
PNI engages in manufacturing , installing and servicing systems which are used either in utility , drinking , pressure boosting and waste water handling applications
Effluent Treatment Systems
Raw Water Treatment Systems

Sand, Carbon, Multimedia Filters
Membrane Systems
Resin Based Systems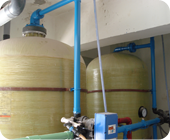 Utility Water

Filtration systems, pressure boosting systems
Drinking Water Systems
Sewage Treatment systems

Drinking

Systems manufactured using Reverse Osmosis, Ultra Filtration Membranes  for commercial and residential water needs.
Systems manufactured using technologies using SAFF, FBBR, SBR or Membrane Bio Reactor , we have expertise and credentials to meet your needs. With our alliance companies we have exposure to work with some of the well known clientele like Nokia, Motorala, Infosys and alike. With opportunity given to us , you should be rest assured that your project is in the right hands vis. a vis. water treatment or sewage treatment is concerned.